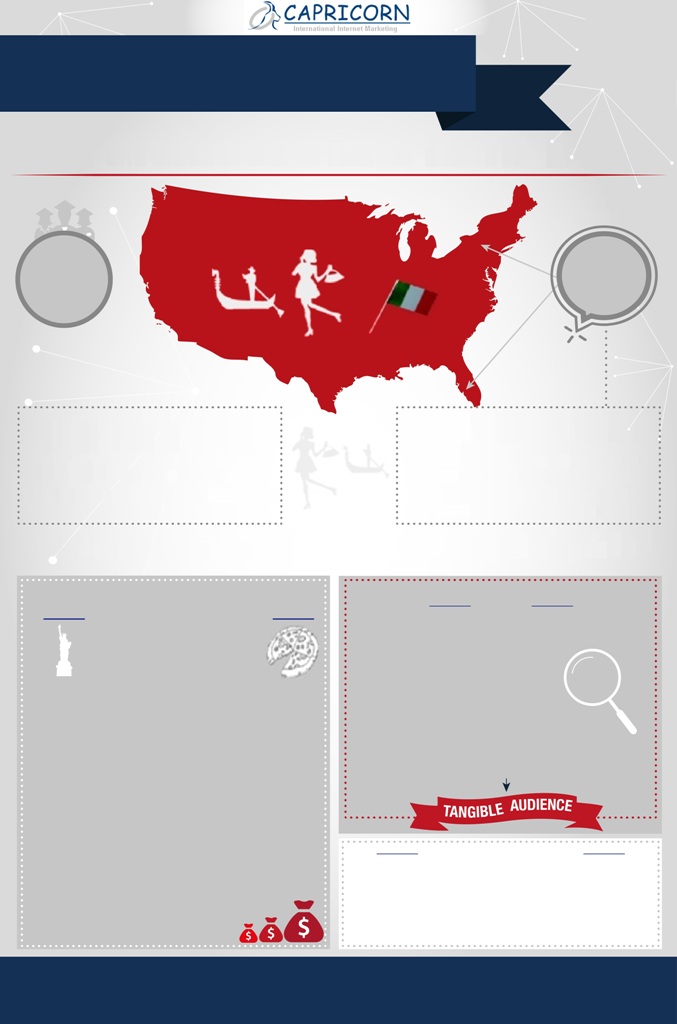 ITALIAN IN THE UNITED STATES:
Italian, 2nd ETHNIC MARKET behind the Hispanics...
NY & FL :


>1 500 000
people
Italian
Territories
80 752
learned Italian
at school
ITALIAN IN THE US IN 2013:
17,235,941
Italian people live in the US
>>Italian americans is the largest ethnicity in New York
ITALIAN SPEAKERS IN THE US:
1,618,344
use Italian in their
home on a daily basis
>> 3rd
language
spoken at home in US
...cultivating, billions of dollars in the United Sates!
A market rivaling Hispanics, Asians and French!



# US import from Italy amounts to over $38.6 billion in 2013 and in the process, it has created favorable circumstances for companies who are looking to target new customers and be successful in today's business world.
Who are the Italian-speaking people?
# Well Educated
# A strong buying power
# Interest: culture, gourmet
entertainment, Italian products
# Hobbies: traveling, High appreciation for luxury products
FOCUS MEDIA LEMONDE.FR

# Local and national media are available to cover the market.
# Capricorn knows the most effective sources of major media. 6 magazine + 2 radio + 100 website + mailing list package available
- Netcapricorn.com Marketing & Advertising agency that explores International Markets
Sources
- census.gov/prod/2013pubs/acs-22.pdf
- census.gov/foreign-trade/statistics/product/enduse/imports/c4759.html
- mla.org/pdf/2009_enrollment_survey_pr.pdf